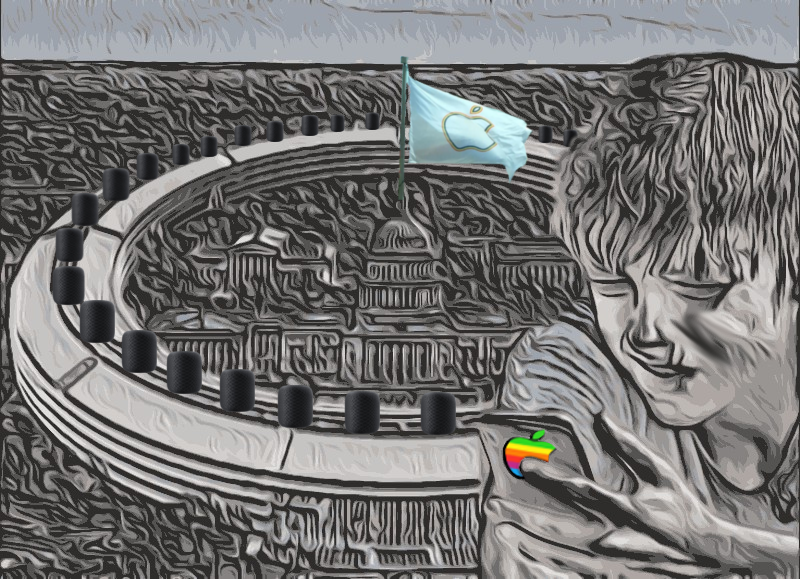 "'We're so excited for people to get HomePod into their homes, apartments and businesses to hear it for themselves. We think they will be blown away by the audio quality. The team has worked to give Siri a deeper knowledge of music so that you can ask to play virtually anything from your personal favourites to the latest chart-topping releases, simply by saying 'Hey Siri.'' Facebook is rumoured to be working on a device which features facial recognition cameras, which led to Mark Zuckerberg being dubbed 'Big Zucker'."
Read more at:
"It's a different situation with the HomePod. The data sent from Apple's speaker is anonymized, meaning there's no name or Apple ID attached to your commands. It works just like Siri, with random identifiers used only within the device.
So if the government requests Siri data on a specific user, Apple would not be able to pick that info out of millions of random numbers. That's useful, considering Apple gets slammed with thousands of national security requests every year.
Amazon and Google both have policies for dealing with demands for data on the Echo and the Home. Amazon won't release data unless there's a "valid and binding legal demand," while Google fights to narrow down more than 45,550 requests a year. And for both companies, the recordings are saved until you decide to delete them manually."
Read more at:
"You don't need an artificially intelligent robot to tell you about the weather every day. Just look outside or watch the local news or even look at your phone. You already do one or all of these things, so just keep it up. Same goes for turning on the lights. Use the switch. It works really well! A light switch also doesn't keep track of everything you're doing and send the data to Amazon or Google or Apple. What happens between you and the switch stays with you and the switch."
Read more at:
"A few augmented reality examples include the HomePod recording and copying the sound from one location or room and then replicating that sound in another room. This would be game changing as it would be as though we were in a completely different room even though we hadn't changed locations. An adult would be able to speak to a child in another room by simply talking out loud in a regular tone thanks to multiple HomePods. In these examples, we are beginning to redefine how we consume sound in the home. Discussions will one day be able to be wired through HomePods and then delivered directionally so that someone in a crowded room will be able to have a private chat without the need for headphones. In effect, the definition of sound as we currently know it will be altered. In these examples, the use of multiple HomePods working together with each other multiples the value found with using the devices. "
Read more at: