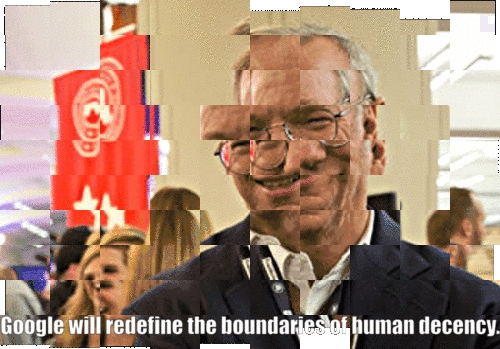 Power distorts; absolute power distorts absolutely.

"
"We are in the process of trying to expand our relationship with Google on some absolutely key points," Ms. Slaughter wrote in an email to Mr. Lynn, urging him to "just THINK about how you are imperiling funding for others."
Mr. Lynn is now in the process of starting a stand-alone nonprofit with the same team to continue Open Markets's work. The new group, which does not yet have a name, has funding commitments, though clearly is not expecting any money from Google. It has launched a website called Citizens Against Monopoly that accuses Google of "trying to censor journalists and researchers who fight dangerous monopolies." The website vows, "We are going to make sure Google doesn't get away with this."
"
Tags: Silicon Valley, Technoskeptic, Google